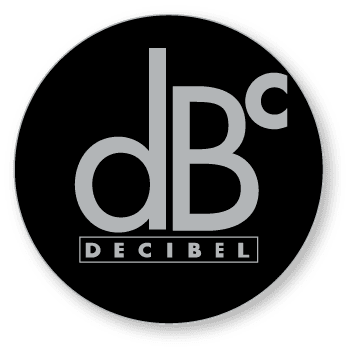 Decibel Concept
Decibel Compact
Decibel Compact is specially developed to be able to be combined directly with tiles.
Acoustic solution for tiles
We are now pleased to present the Decibel Compact. Here we have developed a carpet with only 2 mm construction height and a very solid character to cope with the loads for the plate and the joint. The function was given priority and then the limit value for the acoustics was given its rightful place.
The Decibel Compact carpet is glued to the surface with ordinary floor & wall glue. Then the tile is mounted with a standard adhesive class C2TE. Joining is done with a standard tile joint.
This construction builds a total of only 15 mm including a 10 mm tile, which makes perfect height adjustment to eg floating laminated parquet, which is very common in apartments.
The step noise reduction is 10 dB. Tests are underway with fixes and joints that have more plastic properties as the step noise reduction is further improved.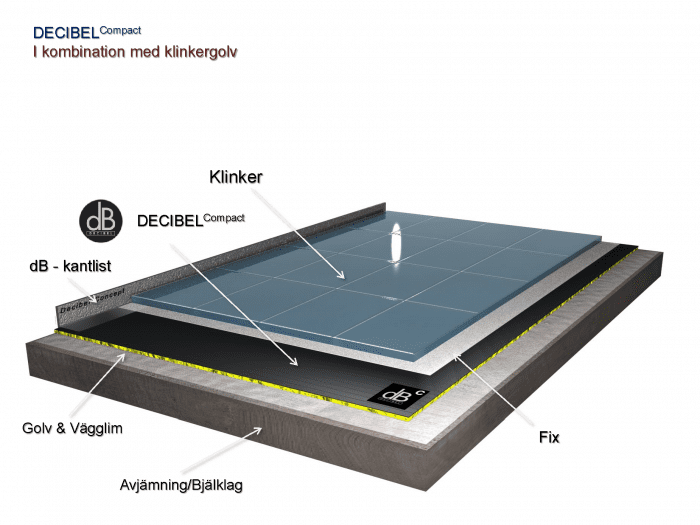 In combination with Herrljunga Terrazzo:
Decibel 2 can also be directly combined with Herrljunga Terrazzo and then offers extremely improved step sound level and sound absorption. Our experience extends over 30 years with satisfied customers and designs.
If this sounds interesting, please contact us or read more on Herrljunga Terrazzo's website, Click here.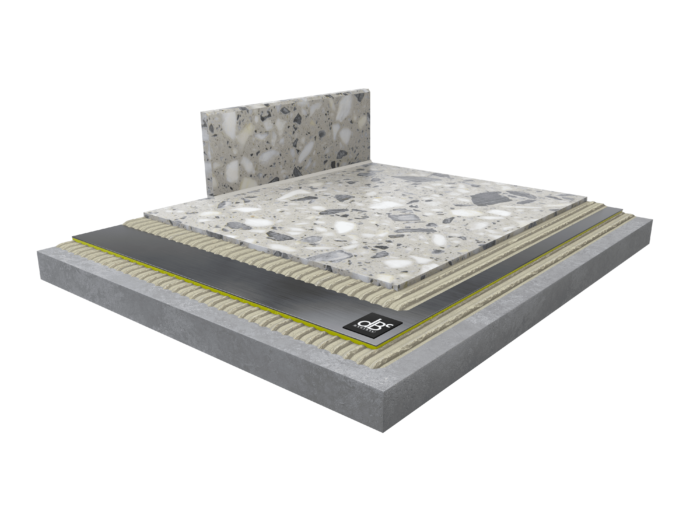 Also for glued Art Mosaic and Industrial Parquet
For many years, we have offered effective step noise reduction for our Art Mosaic parquet. This type of parquet is always glued down to the surface, which gives good drum sound in the room, but unfortunately the step noise reduction is very poor.
We have already solved this with our dB1 mat with very good results. However, we have strived to improve the load resistance for impressions and expand the combination with our industrial parquet. And to do this while maintaining step noise reduction. With the new Decibel Compact in the construction below, the step noise reduction of 16 dB remains, but with higher load resistance and increased product combinations.